How to prepare your trip to Nicaragua?
We want you to have your best vacation at Rama Garden Fishing Lodge. To make sure you truly enjoy them, we will offer you a series of recommendations and suggestions that we hope can turn your vacation into an unforgettable experience.
The most important part of your trip is to come ready for an adventure no matter whether you simply want a break from civilization or if you are hoping to take a photo of you and the tarpon you just landed. You will want to bring sunscreen, insect repellant and a broad-brimmed hat. If you take medications to bring them as well as well.
You can visit our blog to check for more information about NICARAGUA VACATION AND ADVENTURE…
Use the Rama Garden Fishing Lodge as your jumping off point if your goal is to catch a 250–pound tarpon, a 45-pound snook or guapote the rainbow bass. You might enjoy fishing for machaca which is a relative of the piranha and puts up a spectacular fight, leaping high out of the water in attempts to get rid of your hook.
We can take you down the river to fish on the Caribbean Coast and upriver toward Lake Nicaragua or any of the many tributaries of the San Juan where the really big fish hang out. Go out with a fishing guide who knows the waters and catch the trophy fish of your dreams. If you have questions about what gear to bring contact us before you come.
What you need to know about Nicaragua Caribbean Facts
Nicaragua is often referred as "the forgotten country of Central America". However, its Pacific Northwestern beaches are renowned for their biodiversity and their tropical climate.
San Juan del Sur and its entire Pacific coast is one of the largest tourist destinations. In the center of its territory,  there is the well-known Great Nicaragua Lake or Cocibolca Lake, Granada, Ometepe Island or its known and unique Solentiname archipelago.
On the southern corner, there is the town of San Carlos and that is where the San Juan River originates and reaches the Caribbean Sea. Two hours away from San Carlos, there is the community of Boca de Sabalos, with its incredible sights of the river.
Among the notable sights in the area, is the El Castillo and the Bartola Refuge inside the Indio Maiz Biological Reserve. The journey through the San Juan River to the Caribbean Sea is a unique spectacle and a natural border between Costa Rica and Nicaragua.
The Caribbean part bordering the Indio Maiz Biological Reserve is one of the rainiest places in all Central America and has a mild climate all year long and has water temperatures of 23.5 degrees, perfect for the Sabalo Real to live here all year long. A
The San Juan River and the Indio River are the two main rivers but there are also smaller rivers with lagoons and channels that go inside the jungle.
Visa and Passport
It is important to ask your local government about the necessary requirements for travel. For the majority of countries and for stays less than 30 days visas are not required. It is important to be extra careful to have all the proper documentation. For all who are traveling through North America, there are different requirements
There is a $10 tax when entering the nation. There are currency exchange desks at the airport.
Health and Security
Consult your consulate if you must take any special measures during your trip. Nicaragua is the safest country in Central America. There is a friendly, calm and welcoming environment in the village we are in.
The Climate
There are two seasons in Central America, summer which is warm and dry and winter which is warm and wet. You will be visiting the lowlands along the river so be prepared for temperatures of 86 degrees daytime and 72 degrees at night. The dry season runs from late December to May and the green (rainy) season runs from late May to December.
The rainy season both starts and ends with really heavy rains but, after a few weeks, daily afternoon rains of an hour or so are normal. Fishing and visits to the sights are great during all seasons but bring rain gear if you are coming between May and December.
Sun rays are incredibly strong and penetrating in Nicaragua. Even though we have nice weather and occasionally rainy days, it is necessary to bring sun cream to use every day. A cap or a hat and sunglasses are important to protect one's eyes from the reflection of the water.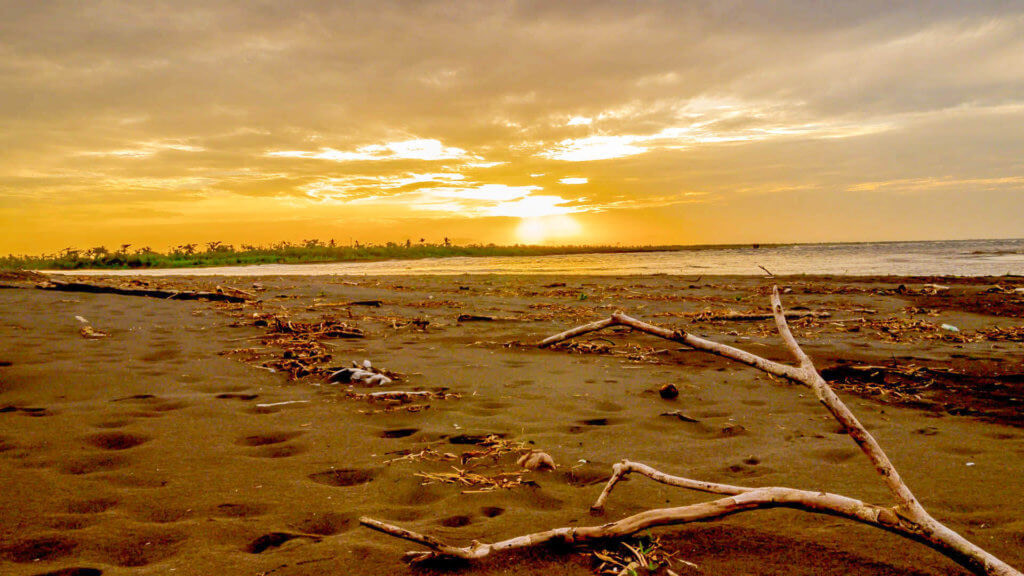 Vaccines  Immunizations
You must ask about the necessary vaccines before you travel Hepatitis A, yellow fever, polio, tetanus. Due to heavy rains in the region, our area is cleaner than other areas in the North.
Insurance
For your own security, it is more than recommendable to get traveling insurance. Like when you travel to a country that is not your own, it is important to get a complete medical insurance, as well as evacuation and repatriation insurance. We recommend Global Rescue.
The Currency
The currency of Nicaragua is the Cordoba which trades 30 to the US dollar. Keep this in mind when shopping. You can exchange dollars for the Cordoba but your best exchange rate is when you pay with your VISA or MASTERCARD.
The Water
It is important to keep hydrated during your stay, particularly during the hotter months. You should always drink bottled water. Water used for hygiene has been filtered but not for human consumption. We provide bottled water during your stay. We recommend drinking 2 or 3 liters every day. You must be aware that alcoholic drinks or diuretic drinks like coffee or tea could contribute to dehydration.
Cancelations and Restrictions
If you need to cancel your planned trip, for whatever reason, you could lose the total cost of your trip. If you need to leave earlier, we cannot reimburse the corresponding days. If you need to cancel your trip because of us, for whatever reason, once note the number of days, we will take full responsibility.
We work with limited days preparing your trip and are available at any moment to let you know the best time for you to visit. This is why; any change in dates can undo planned work that we cannot assume. So we require a proportional reservation for the days that you are planning on staying with us.
If you prefer, you can also make a total payment before the start of your trip. We are a legally established physical hotel and our staff has more than 20 years of experience.
We are not responsible for contracts with third-party services like your Tour Operator.
ENJOY YOUR TRIP TO NICARAGUA WITH US
The Rama Garden Fishing Lodge is a business seeking to turn into a reference for sport fishing and ecotourism in Nicaragua. We work intensely to become part of the economic growth in our region and promote a stable economy for everyone.
PLAN YOUR VISIT TO NICARAGUA WITH YOUR FAMILY AND FRIENDS
[bucket id="3448" title="Formulario de paginas ingles"]